Aircraft Roller Blinds / Roller Shades and Sun Visors
These are not the most excitingly high-tech parts of an aircraft, but they are important for comfort, whether for the flight crew or passengers.
We currently offer a cockpit roller shade that is supplied under a DER repair. We can repair a damaged OEM cockpit roller shade screen with a Non-OEM Replacement Screen used on Airbus A319 to A321, Boeing 7373, as well as Embraer ERJ170 & ERJ190 aircraft, instead of buying a brand-new roller shade. This can be accomplished by using the Erie Aviation, Inc. and FAA-DER Approved Repair Process Specifications: EAI 100 (Airbus), EAI 300 (Boeing) or EAI 600 (EMB). All DER repair parts are currently submitted for PMA approval and expected in 2023. Read More . . .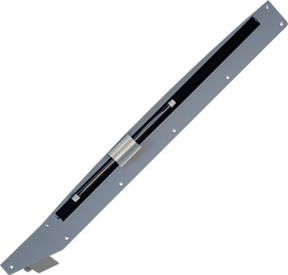 Pilot Cockpit Roller Shade for Airbus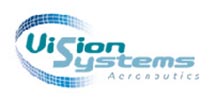 Erie Aviation also stocks a full complement of roller shades, blinds and sunvisors made by Vision Systems Aeronautics (VSA) in France - formerly known as Appareillage RBE. We offer full repair services on these products including factory warranty, along with our DER cockpit roller shade repair, which will save time and money with faster turn times.


ROLLER BLINDS:
Roller blinds are the window curtains passengers can pull down to keep the sun out of their eyes or to darken the cabin for the feature film. They are opaque and slide in guides on either side of the cabin window. VSA makes them for ATR 42s and 72s and for the Eurocopter Super Puma VIP model.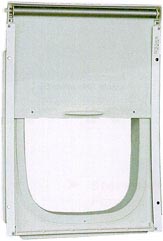 Roller Blinds
ROLLER SHADES:
Roller shades are transparent curtains used in the cockpit to reduce the glare of the sun without blocking the view. They work like roller blinds with an encased spring mechanism and something to fasten the extended share to. The shade typically covers one window and is shaped like the window. VSA's roller shades are made of Kapton® which reflects 70% of the heat from the sun and also filters out about 80% of the light. Vision Systems Aeronautics supplies roller shades to Boeing (for B-737-700/800/900, B-747-400, B-757-200/300, B-767, B-777, MD-11, and B-717/MD-90), Airbus (all models), ATR 42/72 and several Eurocopter models.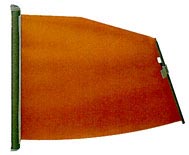 Roller Shades
SUN VISORS:
Sun visors are also used in the cockpit. They are smaller than the roller shades and work pretty much like the visors in your car, but they are transparent even if they are pretty dark, coated with a special optical varnish. VSA makes them for all Airbus models, as well as the ATR 42/72 and the military Super Puma 332 Eurocopter.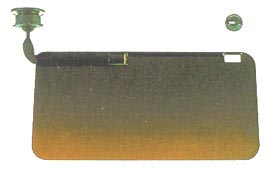 Sun Visors
If you need information about any of our product categories or services, please give us a call at
1-814-838-3934
or send us an email -
info@erieaviation.com

EAI Manufactured Products

"Proudly Made in the USA - Erie, PA"
Clicking on the image below will open a page containing
more information for each product.

ERIE AVIATION, INC.
Erie International Airport
1607 Asbury Road
Erie, PA 16505 USA
Toll Free: 1-800-395-8934
AOG: 814-434-2971
Local: 814-838-8934
Fax: 814-833-3672


CONTACT US:
General Information: info@erieaviation.com
Sales Information: sales@erieaviation.com
Support Information: support@erieaviation.com

For customer service and support, please
contact us during our normal business hours between
8:00 AM - 5:00 PM EST
Monday - Friday

1-800-395-8934

For a true AOG or emergency after normal
business hours,
please call 814-434-2971

Please Note:
There is a $200 fee for all shipments
after normal business hours.